We Are Proud to Introduce Stabili-Knee
™
Your non-surgical solution to enjoying stable knees for life!
STABILI-KNEE
™


NON-SURGICAL KNEE PAIN PROTOCOL
Nexus Heals, The Medical Healing Company℠, is proud to offer Patients suffering from knee pain our proprietary knee pain protocol called, Stabili-Knee™. Stabili-Knee is an advanced knee pain relief treatment that has changed lives. We combine the newest and best technologies with regenerative knee treatment methods to get your mobility back. Stabili-Knee, in most cases, has one of the lowest out-of-pocket co-pay costs to you because very few Stabili-Knee Patients ever require knee surgery. This saves your healthcare insurance company money. It saves you from a painful, uncertain future surgeries.
Our MEDICAL MISSION is to help you achieve stable knees for life without ever undergoing knee replacement surgery.
So, what does "newest and best technologies with regenerative knee treatment methods" mean to you?
Many hospitals, private medical clinics, and specialist physician's offices make the same hollow claim about 'latest and greatest'. For Nexus Heals it means pushing the boundaries of medical science looking for ways to assemble ever better "care treatment protocols" that maximize your medical outcome.
Breakthrough effective medical treatments, however, are very expensive. So, part of our uniqueness is packaging our treatment protocols to maximize your health insurance benefits. We look to maximize the outcome for your health insurance company, too, by getting you healed faster, better, and longer for as little cost as possible.
We have 37-years of proving we save insurance companies money by getting superior results from our Patient population. We've taken thousands of diabetics with A1C's of 13-plus to below an A1C of 6 and kept them there.
WE ARE NOW USING THOSE SAME PATIENT TREATMENT SUCCESS PRINCIPLES THAT WE HELPED DIABETICS LOWER THEIR HEALTH RISKS — BY GIVING OUR PATIENTS KNEE PAIN RELIEF THROUGH OUR STABILI-KNEE™ PROTOCOL.
Here's How We Build the Tools
to Bring Knee-Pain Relief Results to You:
We research and get as much healthcare outcome treatment data as we can carry from the government.  From this data, and from what we learn in our own clinic, we engineer efficacious treatment protocols that Medicare (and our vast network of commercial healthcare insurance companies) will approve and pay for.  What good is breakthrough disease treatment if your insurance company won't pay for it?  In this sense,
WE SEE OURSELVES AS YOUR HEALTHCARE INSURANCE ADVOCATE!
After all, if you are healthier because Nexus Heals has gone the extra mile for your quality of life – then the other side of that coin is: 
WE MAY SAVE YOUR HEALTHCARE INSURANCE COMPANY MONEY BY PROVIDING LESS-COSTLY BREAKTHROUGH KNEE-PAIN RELIEF OUTCOMES TO YOU!
This way you may wind-up needing less expensive long-term care. This often means our Patient population needs fewer future surgeries. You may have far fewer lost days of employment. This produces happier lives with better balance.
The Stabili-Knee™ osteoarthritis knee protocol combines the newest and best versions of hyaluronic acid medications with guided imaging followed by the precise injection of all-natural medication. This is followed by an off-loading unobtrusive knee brace and the entire protocol is finished by simple, easy, in-home physical therapy with a specialized piece of Medicare-paid medical-grade exercise equipment.
You can think of it like this:
Guided Imagery + All-Natural Injection + Brace + Physical Therapy = Success.
Guided imaging is just jargon for the use of fluoroscopy to pinpoint exactly where your medication must go to quickly reduce your knee pain.  Pinpointing the exact place to deposit regenerative and proven natural medication means your knee will receive all the advantages the your medication can deliver.  This may cause your own body to regenerate healthy tissue and cartilage.  In other words, with our Stabili-Knee protocol we aren't guessing on what your knee needs to heal.  We aren't "feeling" our way to find where we "think" your medication will do the most good.  We can see it clearly on the screen.  And we offer you the option to . . .
SEE YOUR ENTIRE PAINLESS STABILI-KNEE™ PROCEDURE ON YOUR OWN VIDEO SCREEN!
You can see it clearly on your own video screen because we have two screens. One for the nurse practitioner performing your procedure. The other screen is for you to witness the precision in which Stabili-Knee places medication into your knee. It's the best option you've got to be connected to your own rehabilitation.
MEDICATION AND BRACING YOU FOR SUCCESS.
Medication and other regenerative options like Plasma Rich Platelets ("PRP") even when properly and precisely placed can still be enhanced.  Your knee's successful Stabili-Knee treatment can be amplified for even greater long-term pain relief with proper bracing in most cases.   
The next step in getting you exceptional restorative knee outcomes and reduction in knee pain is our advanced knee bracing practices.  We have discovered if we include modern, unobtrusive knee bracing Patients often get an enhanced chance for exceptional success.  All you have to do is use the brace a short time each day on your own schedule.  Virtually no one will even know you're wearing them under your pants of loose leggings.  We make it easy for you to spend a few minutes (and we mean a few minutes!) rebuilding your knees functionality for life in private – even when you're out in public.
Our knee bracing protocol is yet another breakthrough in your self-reliance.  Self-reliant physical therapy that gives you a way to receive lasting knee pain relief.  Stabili-Knee accomplishes all this without the use of surgery, steroids, or prescription drugs.
YOUR X-RAYS WILL PROVIDE THE ROADMAP TO YOUR KNEE PAIN RELIEF SUCCESS!
Stabili-Knee™ is an insurance-paid and approved protocol made up of several well-known individual medical treatment codes.  We don't ask you to take our word for what your body needs to heal your knees.  We don't ask your insurance company or Medicare to take our word for it either.  We meticulously document and assemble medical proof we submit to your insurance company or Medicare.
We begin documenting your case the day you come for your no-cost, no-obligation consult with complimentary X-rays. Stabili-Knee brings several Medicare and insurance-covered treatments into one, allowing you to achieve industry leading pain relief when compared to other non-surgical treatment methods.  Stabili-Knee doesn't require prescription drugs and long recovery times.  In fact, the Stabili-Knee protocol requires NO recovery time.  One reason is our veteran team of interventional pain specialists.  They've provided thousands of patients with this incredible new treatment protocol and other traditional knee pain relief methods over the past 37-years. 
ARE YOU A CANDIDATE FOR STABILI-KNEE™?
Clinical knee pain and osteoarthritis is a serious condition.  Millions of Americans currently struggle with knee pain and osteoarthritis daily.  You are far from alone.  While many specialists, especially those affiliated with a major hospital system or reputable surgery center may tell you that the only true "cure" for osteoarthritis is a total knee replacement. . . 
If your symptoms include significant swelling; redness; tenderness and warmth surrounding the joint; significant pain; and fever, these are all signs of osteoarthritis you should have Nexus Heals assess immediately.  Another tell-tale sign of clinical knee pain is frequent, severe, pain in the knees and joints. 
Book your no-cost, no-obligation consultation with complimentary "condition-defining" X-rays if you're experiencing any of the following:
Your knee appears deformed;

You heard a popping noise at the time your knee was injured; 

You have difficulty bearing your weight; 

You have intense pain; or,

You have sudden intense swelling of the joint.
Are you currently suffering from osteoarthritis or bone-on-bone knee pain?  Then you're a candidate for this treatment protocol.  Exceptions include anyone who has undergone a total knee replacement, or patients whose knee joint material is severely decayed to the point where we cannot treat you.  However, in most cases, our veteran medical team can treat most osteoarthritis and bone-on-bone cases successfully.
As with any pain management treatment, there is no one size fits all solution to treating knee pain. The cause of your pain will be taken into consideration in your diagnosis and treatment care plan. However, there are several commonly prescribed or used treatments.
Our doctors may prescribe medications to help manage your pain and other symptoms, or an underlying condition if there is one. In addition, therapy is usually recommended to help strengthen the surrounding muscles to help make your knee become more stable. In some cases, surgery or injections may be a suggested treatment option, depending on your diagnosis – these may include injections of corticosteroids, hyaluronic acid, or platelet-rich plasma.  There are other surgical treatments that may include arthroscopic, partial knee replacement, or total knee replacement surgery.
THE MEDICAL MISSION OF NEXUS HEALS IS TO DO EVERYTHING POSSIBLE FOR YOU TO AVOID KNEE REPLACEMENT SURGERY!
We are devoted to giving you back your mobility and independence. Stabili-Knee was developed to help assist you to enjoy stable knees for life!
6 REASONS YOU SHOULD GET AN IMMEDIATE NO-COST, NO-OBLIGATION CONSULTATION WITH COMPLIMENTARY X-RAYS AND DIAGNOSIS:
If you experience any of the following, contact Nexus Heals for an immediate appointment: 
if your knee is unstable or cannot bear your weight;




if there is marked swelling of the area;




if you are unable to fully flex or extend your knee;




if there is an obvious deformity;




if, in addition to redness, swelling and pain in your knee, you experience a fever;




if you have severe pain associated with a knee injury.
If your pain is interfering with your usual routine and sleep schedule, you should contact Nexus Heals today for a no-cost, no-obligation consultation with complimentary X-rays so you discover the extent of the damage you've already suffered.
For those seeking treatment for chronic or acute knee pain brought on by an injury, contact us here at Nexus Heals. Our top Medical Director has specialized in the diagnosis and treatment of knee pain since 1997.  We will help you develop a treatment care plan and goal that is right for you.  Contact us online or by phone to schedule your no-cost, no-obligation consultation with complimentary X-rays appointment now!
REGENERATIVE NON-SURGICAL KNEE PAIN TREATMENTS:
Knee pain will affect your quality of life.  Many of our Patients arrive in debilitating pain.  The most common treatments for knee pain are steroids, physical therapy, arthroscopic surgery or a full or partial knee replacement.  A total knee replacement is an ugly invasive surgical procedure.  Surgeons replace cartilage and bone with a plastic spacer and stiff metal implants.  It is not uncommon to take up to a year for you to recover.
WE OFFER WHAT WE BELIEVE ARE THE BEST ALTERNATIVES TO GOING UNDER THE KNIFE!
Our name says everything about us.  We are all about using breakthroughs in science and Patient care options to provide you with non-surgical treatments for knee pain and long-term healing.  The hottest area in medical healing is called "regenerative therapies".  Regenerative therapies promote the healing and repair of your knee's cartilage and bone tissue.
KNEE PAIN OFTEN BECOMES DEBILITATING HERE'S WHY YOU SHOULD NEVER SUFFER!
The long-term damage going on in your knees happens because you learn to live with the pain.  You teach yourself how to mentally suppress the pain.  Usually, it starts in one knee.  You begin slowly leaning on your other "good" knee and, guess what? — you're now damaging both knees.  You are setting yourself up for severe loss of mobility in the future.  You may have been doing this for several years.  
SOME OF OUR PATIENTS HAVE SUPPRESSED THEIR KNEE PAIN FOR DECADES!
You're here at Nexus Heals' website and, if what we're saying is making sense then let's get your knees looked at now.
ORTHOPEDIC SURGERY: WHERE THE BIG MONEY IS.
Maybe you've had trouble walking.  Maybe you've had trouble performing simple activities like sitting down and standing up for years.  Maybe you went to an orthopedic specialist and that doctor told you that a knee replacement is your only option.  It just may not be true! 
Nexus Heals was started in part because the only sister of a Nexus Heals founder was cheated out of keeping her biological knees.
Susan Joy, a TSA agent with excellent government insurance (more about that in a moment) was talked into knee replacement surgery at age 59 by an orthopedic surgeon.
As is the case for some such Patients (like Susan), the surgical outcome for her was disastrous.  
Firstly, the required pre-surgery "TREATMENT FAIL" was painful.  So, 
WHAT IS A REQUIRED PRE-SURGERY "FAIL"?
Most healthcare insurance companies want you to first "fail" other less costly courses of treatment before they pay $30,000 – $50,000 (prices are 2020 government cost statistics) for knee replacement surgery.  
This is because Medicare and your commercial healthcare insurance company don't want to pay $50,000 for knee replacement surgery today and then have that fail, too.  If in a few years the first knee surgery fails, you may have another knee replacement surgery and your insurance company must pay to repeat the whole thing all over again.
Yes, that's right.  
KNEE REPLACEMENT SURGERY ISN'T A PERMANENT FIX FOR YOUR MOBILITY!
Can you imagine?
As crazy as what I'm about to share with you will sound, it's true.  Most insurance companies and Medicare want what is best for you.  They force the orthopedic surgeon (and all other medical providers) to start your journey to recovery in baby steps. 
THIS IS REASONABLE, SENSIBLE, AND IN YOUR BEST INTEREST.
However, these same insurance companies then allow the same surgeon who is responsible for proving you failed less costly non-surgical knee pain solutions, like Stabili-Knee, to earn five to eight times more money if you do fail.
How? By approving knee surgery.  
Surgery that places. . . 
A METAL AND PLASTIC REPLACEMENT KNEE WHERE YOUR ORIGINAL, BEAUTIFUL, BIOLOGICAL KNEE ONCE WAS!
Our medical mission is making sure you NEVER have knee replacement surgery.  Our medical mission is seeing you rebuild your troubled knee and live a pain-free, mobile life again. 
THE MEDICAL MISSION OF NEXUS HEALS IS TO DO EVERYTHING POSSIBLE TO HELP YOU AVOID KNEE REPLACEMENT SURGERY!
We are devoted to giving you back your mobility and independence. Stabili-Knee™ was developed to help assist you to enjoy stable knees for life!
Here's a quick animated video of our simple, pain-less Stabili-Knee™ procedure we perform at Nexus Heals. You should feel pain-relief results very quickly. We've had Patients stand-up after getting Stabili-Knee for the first time and say, "My knee feels so much better!" Go ahead, watch the animated video below: 
BACK TO THE STORY OF THE TSA AGENT WHO HAD KNEE REPLACEMENT SURGERY:
So, Susan goes to see the orthopedic surgeon and he performs hyaluronic medication injections and, as Susan tells the story, it is the most PAINFUL treatment she's ever endured.
When Nexus Heals performs its advanced Stabili-Knee protocol . . .
IT IS VIRTUALLY PAINLESS, IN FACT MANY OF OUR PATIENTS ARE STUNNED WHEN WE TELL THEM THEIR PROCEDURE IS COMPLETED!
Like I mentioned earlier, our Patients get their own high-resolution video screen to watch their procedure as we are performing our Stabili-Knee protocol.  That's because if you don't see us performing the procedure you may not even know we're doing it.  (Not everyone watches the screen.  It's a personal choice.)
We hear this a LOT from our Patients:
"YOU MEAN I'M DONE ALREADY!?" "THAT DIDN'T HURT AT ALL!"
Here's a simple math question for you:  
If all you had to do to make $50,000 was see if your patient first failed a five-treatment, $8,000 hyaluronic medication injection protocol – what is your incentive to do everything to see the injection protocol work?  Better yet, what if the non-surgical knee pain relief protocol worked so well . . .
THE PATIENT NEVER HAD TO GET A $50,000 KNEE SURGERY!
Now, I am NOT suggesting a medical doctor who has taken the Hippocratic oath would do such a thing.  I'm not implying a medical doctor would help their patient fail a lesser cost treatment so a more expensive, more profitable surgical procedure would be approved.
When TSA Agent, Susan Joy, finally recovered from her knee replacement surgery, 
HER LEG WITH THE UNNATURAL, MANMADE KNEE WAS
SHORTER

THAN THE OTHER!
Can you imagine waking up to that in the surgery center?  Now a perfectly healthy woman who exercised and led an active life, walks with a limp.  Don't let that happen to you.
OTHER BREAKTHROUGH NEXUS HEALS REGENERATIVE THERAPIES TO REBUILD A MOBILE YOU!
We use natural regenerative medical breakthroughs to help your knee joints heal and repair without surgery. Our alternative knee pain treatments can help immediately reduce pain with few to no side effects.  Don't accept "going under the knife" as what is best for you.
Setup your No-Cost, No-Obligation Consultation with Complimentary X-rays today at Nexus Heals.
Meet Your Top-Rated Clinicians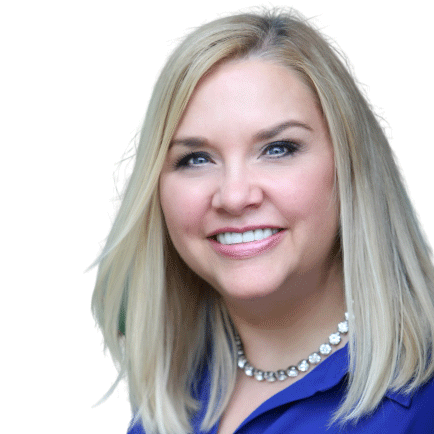 Co-Founder of Nexus Heals, The Medical Healing Company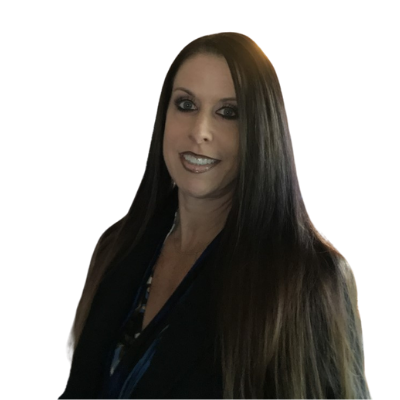 STABILI-KNEE™ Non-Surgical Knee Pain Protocol
The Proof is in our Patients
The Nexus Heals OA clinic was great. I immediately noticed how clean the office was and how everyone from staff to other patients were in a good mood and laughing when I walked in! And the staff really cared about me and my outcome. One of the things I loved was how they used imaging to make sure the medication going into my knee was going into the right place. Overall, if you have knee pain, I highly recommend going to Nexus Heals.
Their use of guided imaging contributes to the overall healing by getting the medicine in the correct place in the knee. Such a great option to have financing to cover the balance that insurance doesn't cover!!! Overall, a very caring staff and environment!
You were so professional and great I just love the way you explained everything to me in detail I've been a lot of places and this has got to be the best place I've ever been by far as medical treatment because you had all the answers and you guys showed me and told me everything I needed to know about what was going on with my body.
1323 West Fletcher Avenue, Tampa, FL 33612
Wednesday
9:00 AM – 5:00 PM
Thursday
9:00 AM – 5:00 PM